Colored corn genetic research at Richland IFC is led by highly respected geneticist Dr. Gary Fick. Dr. Fick started in sunflower genetics in 1971, initially working for the U.S. Department of Agriculture in Fargo, North Dakota before moving on to a private industry in 1976. Dr. Fick has been a plant breeder for more than 45 years and has received many prestigious awards, including the international V.S. Pustovoit Award in 2000.
Dr. Fick's work in genetics led to key innovations within global agriculture companies such as Sigco Research, Seed America, Seeds 2000, and now Richland IFC. For the past 30 years, Dr. Fick has maintained an active breeding program on blue, red, and purple colored corns. This work resulted in his first blue corn genetics being commercially released in 1999 and the first purple corn genetic being released in 2017. Today, Richland IFC is one of North America's largest suppliers of food grade colored corns to the snack food market.
Dr. Fick and his team are constantly testing different genetic crosses to identify better, tastier, and more efficient colored corns. Our Research Team works directly with our Product Development Team to test every genetic cross to identify favorable traits that will enhance the final manufactured food product.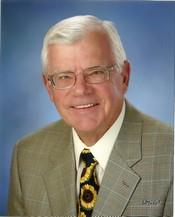 Soybean Reasearch
At Richland, we work with 4 different food grade soybean breeding programs to test and evaluate the top food grade genetics in the industry.
Richland maintains a full internal soybean research department and each year evaluates in excess of 50 new food grade soybean varieties for possible use and introduction.
From these possible candidate varieties, only the best is chosen, then licensed exclusively by Richland for introduction and commercialization into the food grade soybean industry.
This method of utilizing multiple breeding programs to access genetics allows Richland unparallel access to the newest and best genetics available.