Richland Organics was founded in 1999 and evolved into Richland Innovative Food Crops in 2011 to broadly encompass all of our specialty food crops.
Our primary focus is producing unique types of soybeans and colored corn products for domestic and international food manufacturers. All of our products are offered both in non-GMO conventional production. We also offer blue corn from Certified Organic production.
Our mission is to identify, develop, promote, and supply unique specialty grains and products of soybeans from organic and traditional farm origins. With good stewardship, Richland IFC and its producers utilize superior cropping and processing systems that yield products and ingredients of the highest quality and integrity for food manufacturers.
We are regionally owned by local agriculture business leaders who have been involved with specialty food crops for decades. Our board of directors and management have over a century of combined experience in development, production, processing, and marketing of specialty agricultural crops on an international level.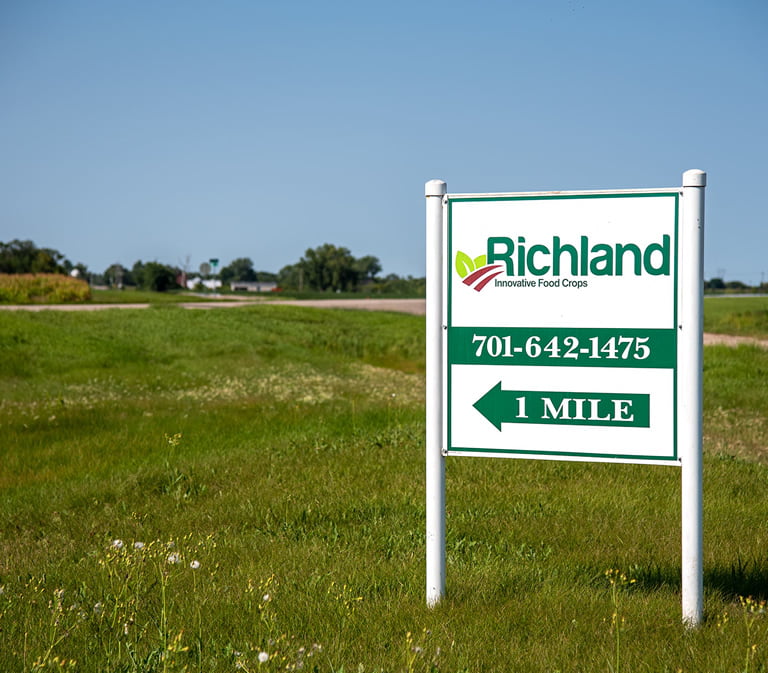 Letter From Our President
Throughout time, the words "quality" and "service" have been synonymous. It is often an overused phrase by the business community that sometimes carries little meaning in the internal functions of a company. At Richland, these words are our mission and guiding principle in how we conduct our business with customers, employees, and vendors.
The words "quality" and "service" must have real meaning for Richland to continue to be successful and grow. We can draw upon our own experiences as consumers because, as consumers, we have a tendency to return to businesses that have left us with a satisfactory or pleasant experience. The same will be with our own customers.
The directive of Richland IFC is to identify, develop, promote, and supply unique specialty grain and soybean products. Richland's innovative and vertically integrated supply chain management, from genetics through final product packaging is second to none.
-Rick Brandenburger